About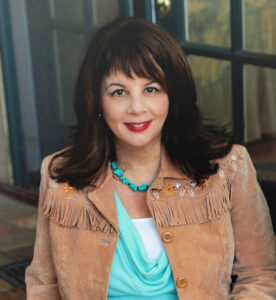 Stacy Finz is a New York Times and USA Today bestselling author of contemporary romance. After more than twenty years covering notorious serial killers, naked-tractor-driving farmers, fanatical foodies, aging rock stars and weird Western towns as a newspaper reporter, she figured she finally had enough material to launch a career writing fiction. She lives in Northern California with her husband.
Personal Trivia:
I only like corn when it's still on the cob. Won't eat it otherwise.
When I was 12, my family moved to a small almond farm in Northern California. My sister, brother and I had to ride the whole way from Southern California in the back of a truck with at least eleven goats. If that wasn't insulting enough, our parents failed to tell us that our new home didn't have indoor plumbing. That's right, an outhouse!
My first paying newspaper job was at the Back Country Trader. When I quit, I left a not-so-nice note that contained the "F" word and tried to beat a hasty retreat. But my car wouldn't start and I had to go back inside to use the phone. Awkward.
I won $200 on a penny slot machine in Reno.
When I lived in Quentin Tarantino's old apartment in West Hollywood, George Clooney once parked in my space. This is not a lie.
I own fifteen pairs of cowboy boots.
Currently, I don't have any pets.
I sort of have road-rage issues.